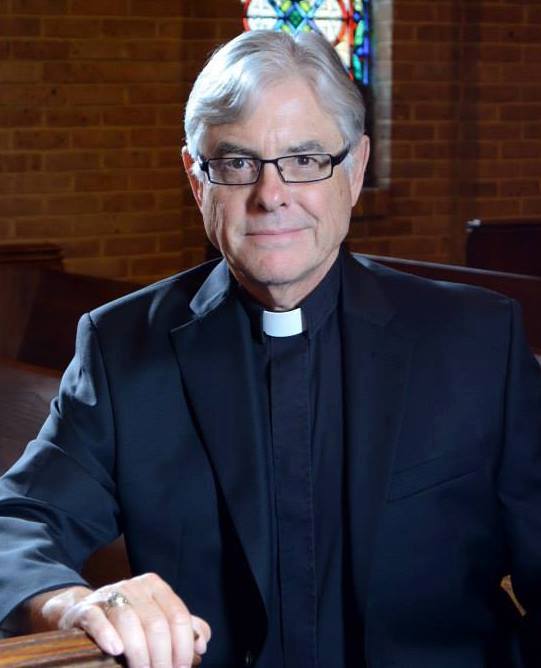 From the Rector's Desk
FROM THE RECTOR'S DESK
Greetings and happy July 4th! I am fond of the prayer for our country found in our prayer book. I particularly like the part that reads: "We humbly beseech thee that we may always prove ourselves a people mindful of thy favor and glad to do thy will. Bless our land with honorable industry, sound learning, and pure manners. Save us from violence, discord, and confusion, from pride and arrogance, and from every evil way... In the time of prosperity, fill our hearts with thankfulness, and in the day of trouble, suffer not our trust in thee to fail, all which we ask through Jesus Christ our Lord."
This prayer (found in it's entirety on page 820 of the BCP) speaks to the many challenges we face as a nation in the days to come. I think it also speaks to the needs of our church as we go forward as a community of faith in what is hopefully the post-pandemic era. Clearly, there are some realities we need to acknowledge. Attendance at our services is down. Pray with me that we can find ways to restore our congregation's presence in worship. Pray that we can restore our sense of fellowship and mutual trust and affection. Pray that we may come together as a body and look to the future and what we are called to do and to be for our Lord.
Today I was looking through one of Father Roger's old notebooks he left in the rector's office. One of the pages in the notebook dealt with the problem of how to grow the church. The vestry was discussing this and Roger wrote down these notes: "With all the different denominations in the county, how are we different and unique? Who are we as a congregation? Who are we reaching out to? What do we offer that other churches don't? How do we target unchurched people in the community?" These were questions our vestry was dealing with 15 years ago, and they sound familiar. As we seek to come back together as a church, perhaps it is helpful to consider Rick Warren's "Five Dimensions of Church Growth";
Churches grow warmer through fellowship.
Churches grow deeper through discipleship.
Churches grow stronger through worship.
Churches grow broader through ministry
Churches grow larger through evangelism.
I am confident Trinity has been blessed to be a blessing in our community. I look forward to seeing us all together soon.
Grace and peace,Gene†