Other Links
​​​​​​​
Trinity Newsletter
Please click here for the most recent newsletter.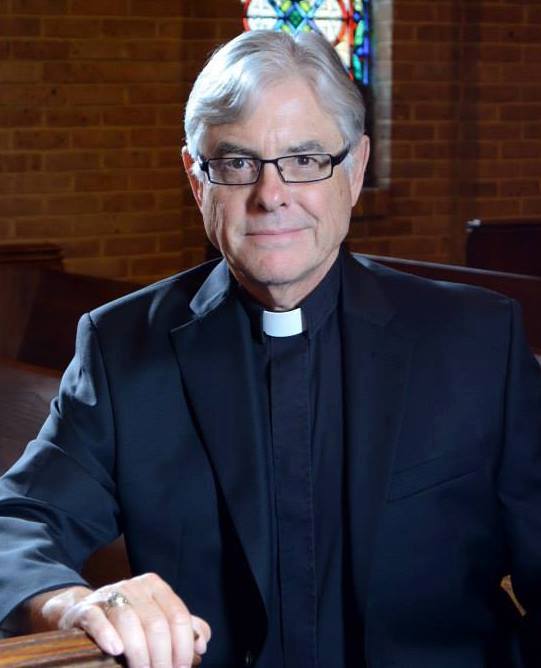 From the Rector's Desk
Last month the delegates from our church and I a?ended the yearly diocesan convenCon. As you may be aware, the convenCon is held for several reasons. Church canons require that a meeCng be held to do the business of the Diocese. The convenCon also serves as a Cme when representaCves of the congregaCons, and clergy, can
gather to a?end workshops, worship as a group, and hear the Bishop's yearly address.
In addiCon, at every convenCon, there is a keynote speaker who is chosen to highlight a specific area of ministry. Normally, this speaker has a track record of success in ministry, that can serve as a "lessons learned" example for our diocese. This year's keynote speaker was Mary Foster Parmer. She is the director of "Invite, Welcome, Connect" at the Beecken Center in the School of Theology of the University of the South in Sewanee, Tennessee. "Invite, Welcome, Connect" is a ministry designed to help Episcopalians engage in the deep work of evangelism. In congregaCons that have followed this program, there has been increased a?endance and an impact on the community. Mary describes the Episcopal church in this way: "Episcopalians are good at knowing the words of the creeds, BapCsmal Covenant, and many of the hallmark stories of scripture. But when it comes to living out the BapCsmal Covenant and incarnaConal theology, we are oVenCmes tongue-Ced and helpless. We know how to be gracious and hospitable - and we can throw a good party! We are aware, on an intellectual level, that God created and endowed each of us with giVs and talents. But where we struggle is in sharing this faith. As a denominaCon, we have no clue how to share our faith story". (Does this sound familiar?)
Presiding Bishop Curry believes that "Invite, Welcome, Connect" could change the culture of the Episcopal Church. It can help us live fearlessly into whom we proclaim to be - the Episcopal Branch of the Jesus Movement - and be game changers in our community.
I relate this informaCon to you because I plan to lead a class on this program later this Spring. Our congregaCon has limitless possibiliCes. I hope we are able to do what it takes to implement the essenCals of "Invite, Welcome, Connect." It would grow our congregaCon, and bless those to whom we minister. I hope you can join us on this journey of transformaCon.