Other Links
​​​​​​​
Trinity Newsletter
Please click here for the most recent newsletter.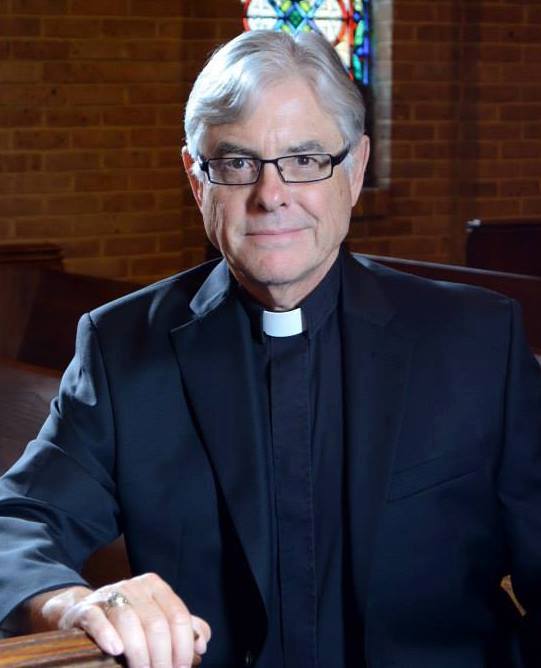 From the Rector's Desk
I read recently that, in terms of shared experience, the pandemic crisis is unmatched in history. We don't know how what we are experiencing will play out in the long run, but we know the world will be different. As with any negative situation, sooner or later there is a human tendency to ask or at least think: "Why me, why now?" Perhaps, if you consider the pandemic in theological terms, you might ask, "why is this happening, and what does God want me to do?" We didn't cause this horrible crisis, but how are we to engage it as people of God? One thing is sure, we will have to deal with the world as it is going forward. We have no choice about that.
When I look for examples of people in scripture who seemed to be put in situations that they didn't choose, Mary, Jesus' mother comes to mind. In the first chapter of Luke the angel Gabriel comes to her. Mary was just a girl, in her early teens, who had little experience with the world or angels. Gabriel comes to Mary to tell her that God has been gracious to her, that she would bear a son, and that he would be the king of Israel forever. The Angel did not ask her how that sounded to her, or whether she would like to try out for the role. He told her, "The Lord is with you." "How can this be?" Mary asked, and that is all she asked. There are other questions she could have asked. Will Joseph stick around? Will my friends and family stick by me, or will I be stoned for sleeping around? Will the pregnancy go all right? Will I survive his birth? What about me?
According to Luke ,Mary didn't ask these questions. She listened as the angel told her how it was going to happen. It seems she still had a choice, whether to take hold of the unknown life the angel held out to her, or whether to try to defend herself against it, however she could. In terms of world history, Mary was in a unique position. She chose to become the "Theotokos," the "God-bearer," who consented to carry, give birth to, nurse, and raise the son of God. Only one person in history was ever called to do that. Can her story inform ours? There is much talk these days of how the world will be different going forward. Our plans have been interrupted by the pandemic. The surprise of this sudden and tragic illness and its effect on human life and the world economy are profound. We have become aware that we don't know exactly what will happen. Perhaps, like Mary, our choices on how we will live are binary: Yes and no. We can say yes, I will live this life that is being held out to me, or no, I will not.
If we say No, we can refuse to accept the changes that have come upon us. We can put all of our energy into ignoring it, and insist, in spite of all the evidence, it is not happening to us. We can become angry, defending ourselves against the unknown, and spending all of our time trying to get our lives back the way they used to be.
Or, we can say Yes. We can decide to take part in a set of conditions we did not choose, doing things we would rather not do, and don't completely understand.
We will have to go forward with no script and no guarantees. We can agree to smuggle God into the world in us, sort of like Mary. This doesn't mean we won't be afraid, it just means we won't let fear stop us. We can say, "Lord, here I am, let it be with me according to your word." In saying this, we become one of Mary's people, who are willing to bear God into the world. We can do this in our time and culture. As we do this, we hear the angel speak: "Greetings favored ones! The Lord is with you. Do not be afraid. For nothing will be impossible with God.
Blessings, Gene+